Let's Get That Business Idea Off The Ground!
With our Technical Co-pilot™ staff you don't need a technical co-founder any more.
Tell us what you want to build.

Work with our best, hand-picked freelancers.

Have our Technical Co-pilot™ assist at every step.
Trial it now, 30 mins for free!
Start a free consultation via chat or call
The Simplest Way to Build Your Product or Business
Working with freelancers is easy. Even if you have no technical or management skills - we're here to help!
We'll help you find the best freelancers
Hand-picked for you from our Preferred Freelancers Program, based on your requirements and budget.
Let us do the hard work for you
We'll help you coordinate freelancers, prepare technical specifications, do the testing and everything in between.
We'll ensure your project is a success
We'll answer technical questions, send progress reports and test the final product. You'll only pay the freelancer when you're satisfied.
Start your 30 minute free trial now!
As Featured in
The World's Largest Freelancing & Crowdsourcing Marketplace
Millions of users, from small businesses to large enterprises, entrepreneurs to startups, use Freelancer to turn their ideas into reality.
Featured project
"Excellent work, super fast, super quality and understood the brief perfectly!"
If you're looking to build a website you'll find people like Charchit to help you accomplish your needs under the supervision of our Technical Co-pilot™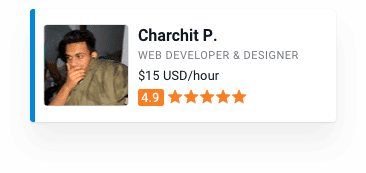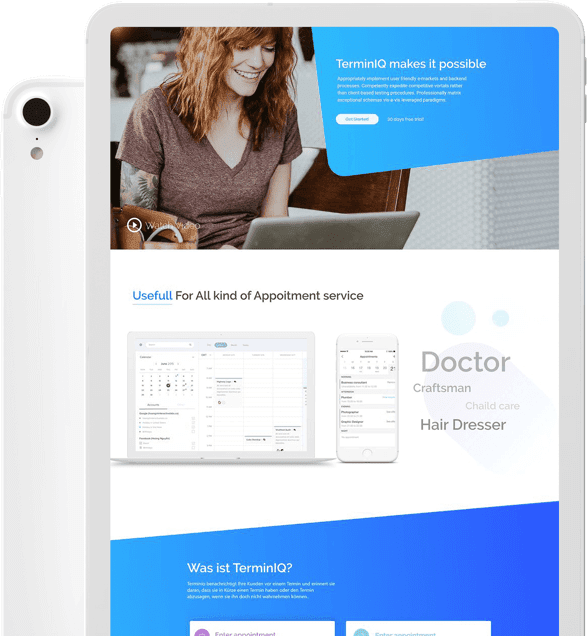 How it works
We Will Turn Your Dreams and Ideas into Reality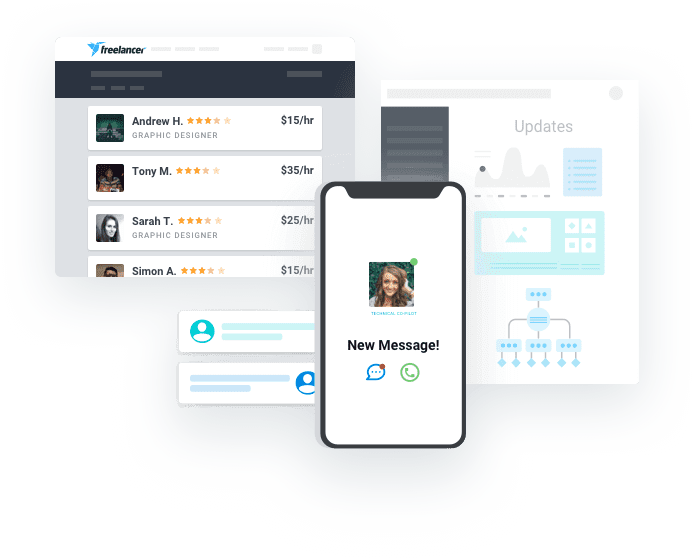 We find the best freelancers for you
We work with our in-house recruiter team to find the best freelancers for you. We will then break your project into actionable tasks for the freelancers to work on each week.
We turn your ideas into a technical specification and tasks
We will send you a report at the beginning of the week with the work that will be performed. At the end of the week we will send you a report of what happened in the week.
We update you on progress as often as you like
We can call you at any time to give you an update and get your direction - once per day, once per week, or at specific milestones or deliverables.
Start your 30 minute free trial now!
How Much Does It Cost?
The time spent on your project is completely up to you - we can set a weekly cap or a total cap. You can opt out whenever you wish.
What you get

Get a Technical Co-pilot™

Manage your own project

The hourly rate of freelancers varies, depending on their skills, experience, location and other factors. You can pay per hour or agree on a fixed price.

From $13/hour
From $13/hour

Technical Co-pilot™ service is billed in 15 minute increments and charged weekly. Time spent working on your project is agreed on in advance.

$40/hour
/

The first conversation with your designated Technical Co-pilot™ usually takes around 30 minutes and helps answer all questions.

FREE
/

We'll assign one of our expert staff to help you find the best freelancer for the job.

FREE
$14.5

Freelancers must sign a Non-disclosure Agreement (they agree to keep details discussed through private messages and files confidential) and an Intellectual Property Agreement (to demonstrate that all the work done belongs to you).
* Free for projects with budget above 1000 USD

FREE*
$58
Start a free trial
Post a Project
What Can a Technical Co-pilot™ Do for You
Whatever you want. Here are a few ideas: